We Are Now Open @312 O'Connor Dr., Toronto
Our Eggsmart location is re-opened at
312 O'Connor Dr., Toronto.
Come check out our new look!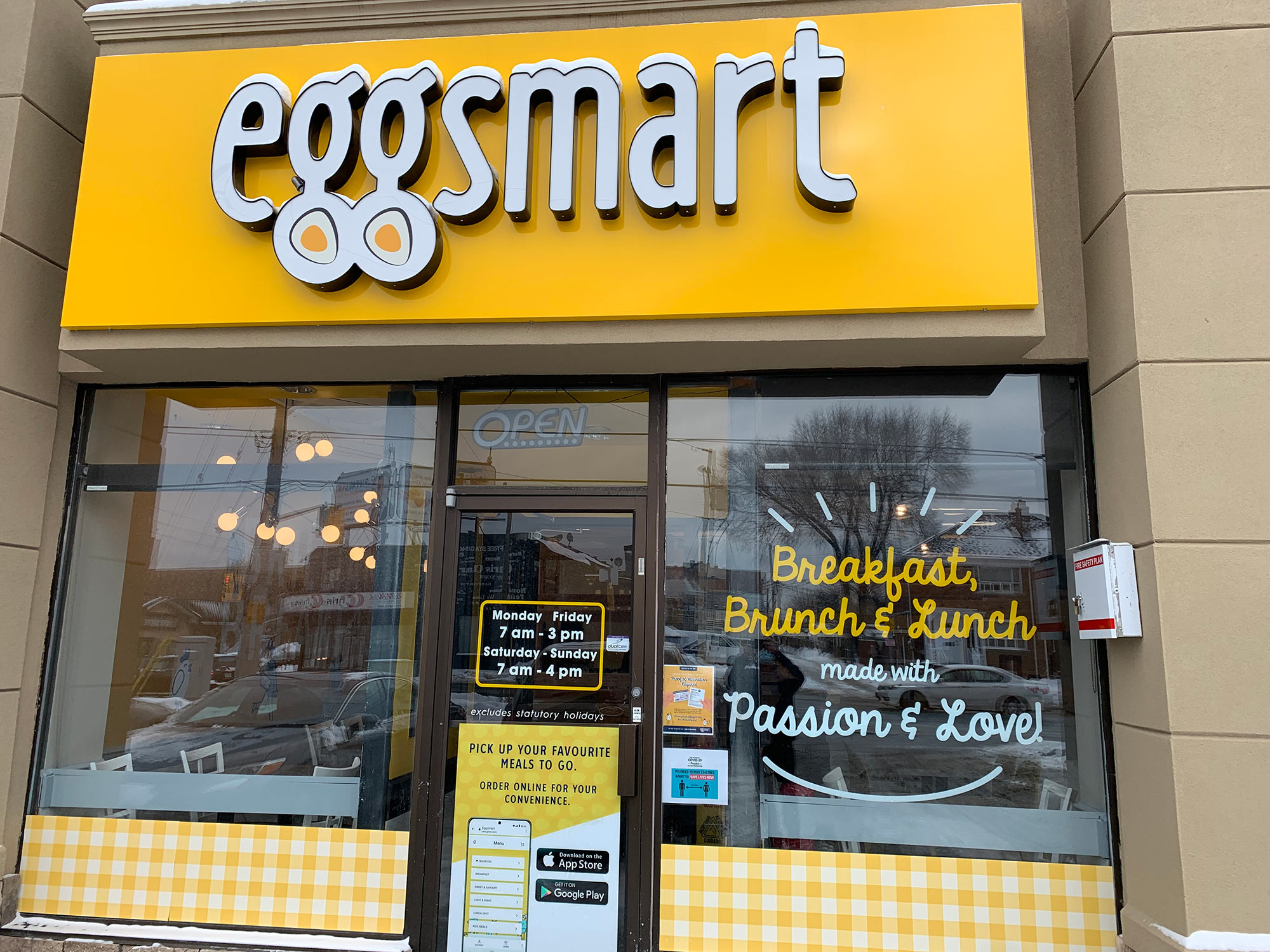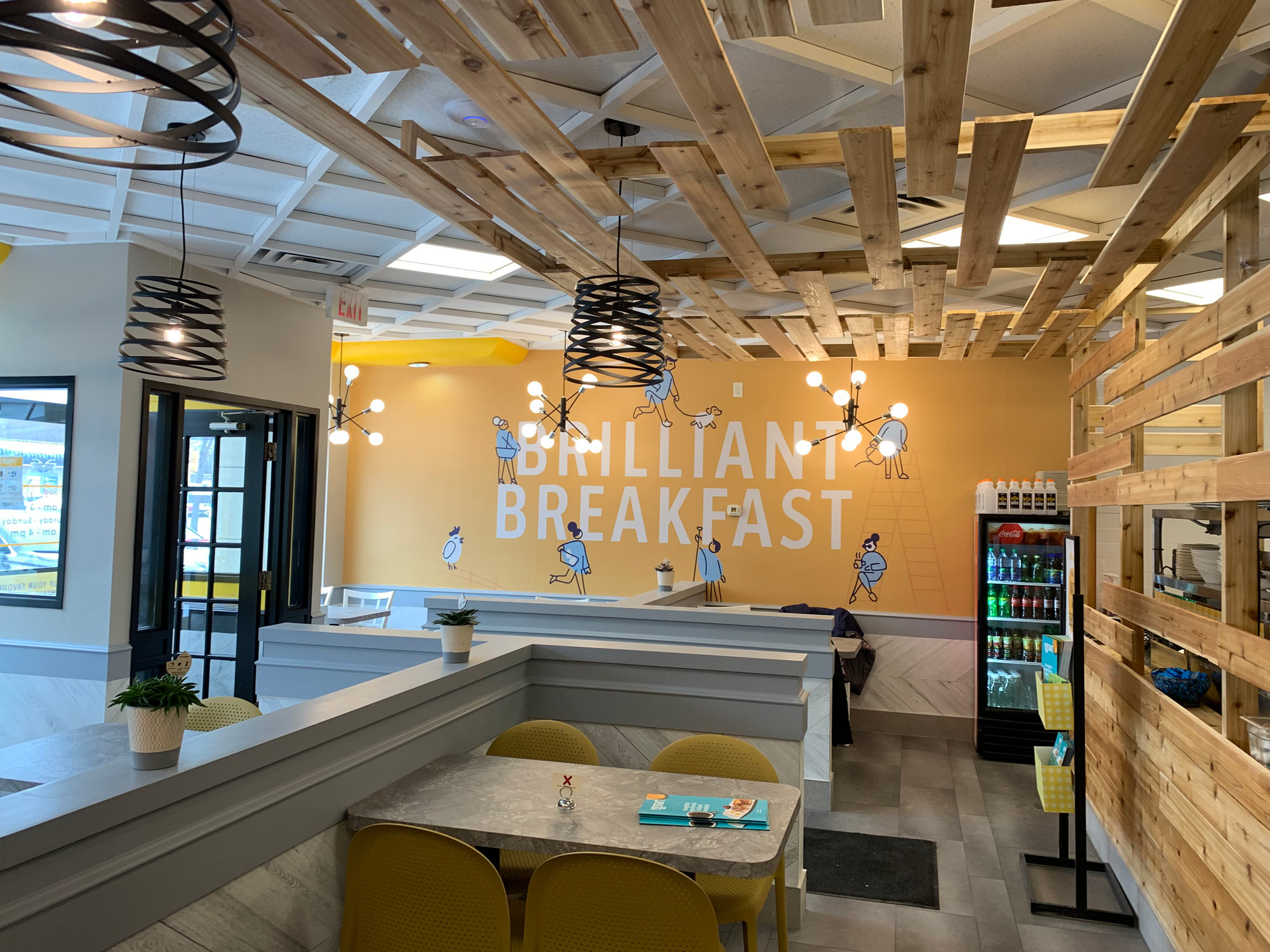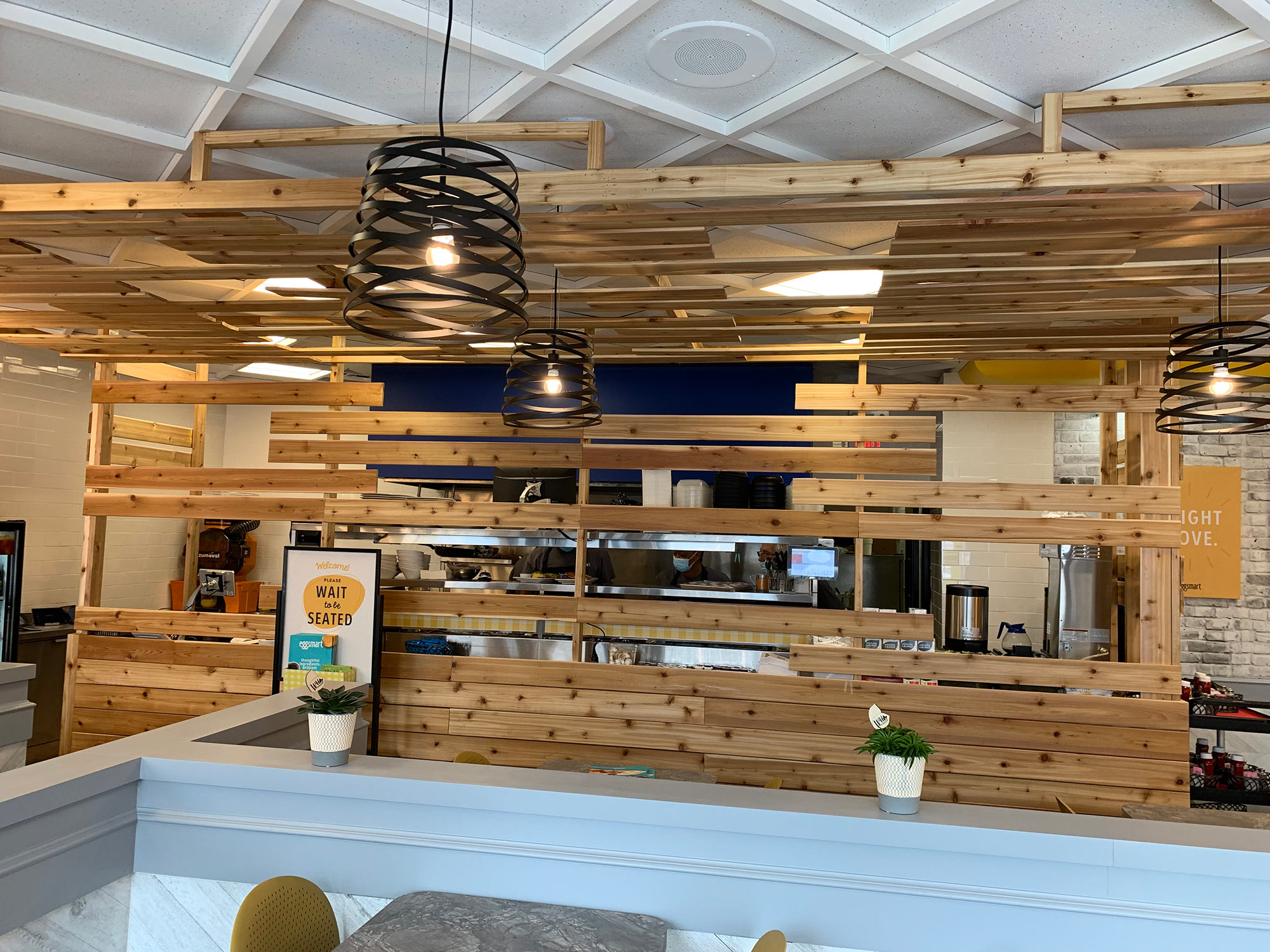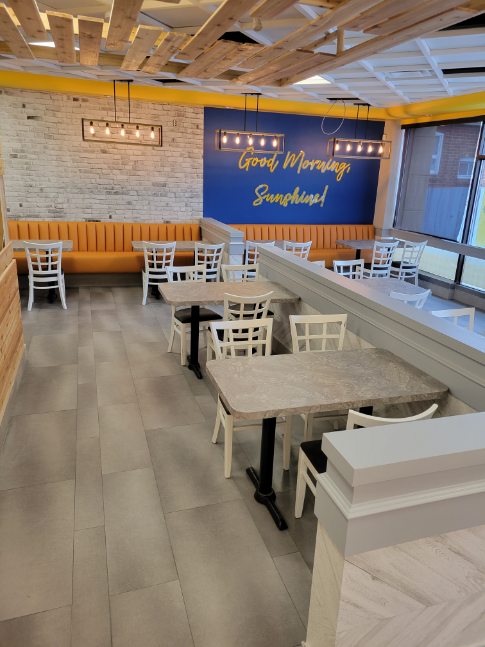 New Items!
Visit Eggsmart and try our new lunch items!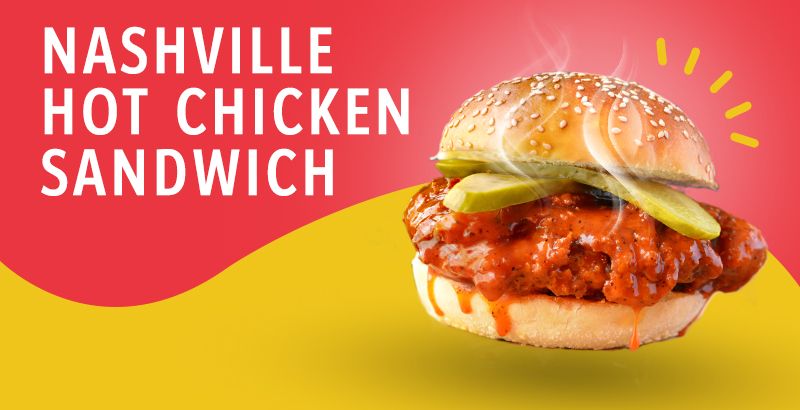 Crispy fried Chicken Tenders tossed in Nashville Hot sauce with pickles. Served on a toasted Kaiser style bun | 1150 Cals |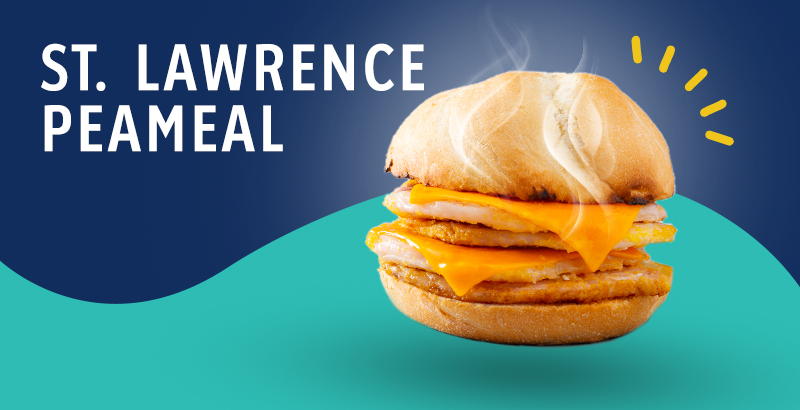 Grilled and stacked peameal bacon and Canadian cheddar cheese on a toasted Kaiser style bun | 1180 Cals |
Norwegian smoked salmon, spicy cream cheese, fried egg, pickled onions and arugula on a toasted everything bagel | 1050 Cals |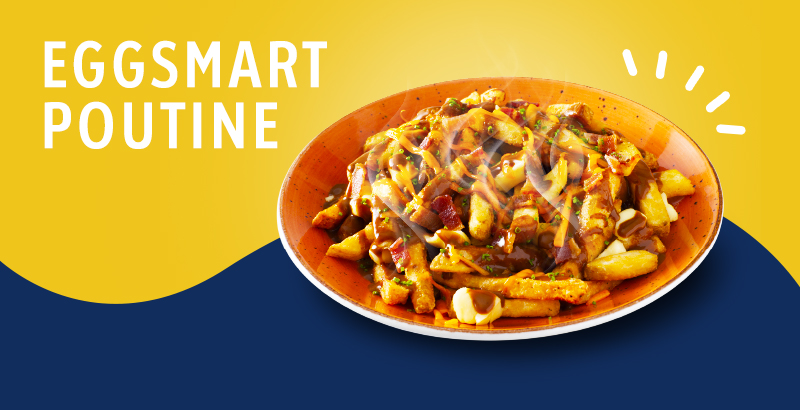 Fries, gravy, double smoked bacon, cheese curds, Canadian cheddar cheese and chopped green onions | 1120 Cals |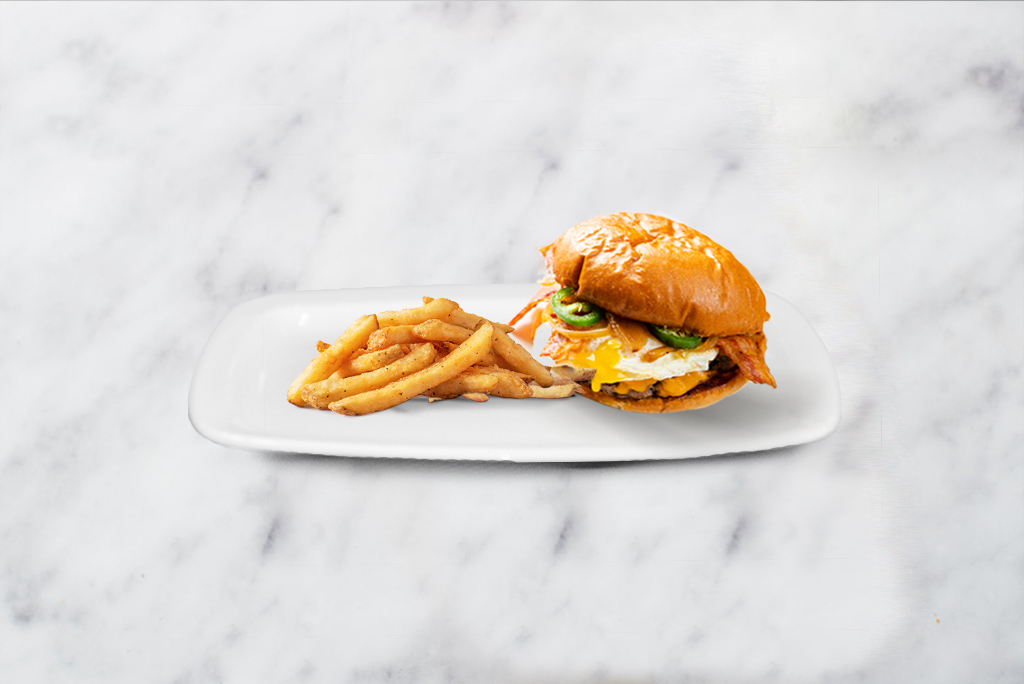 BRUNCH BURGER
Fresh grilled ground beef, double smoked bacon, 1 fried egg, Canadian cheddar cheese, jalapeno, caramelized onion and garlic mayo | 1520 Cals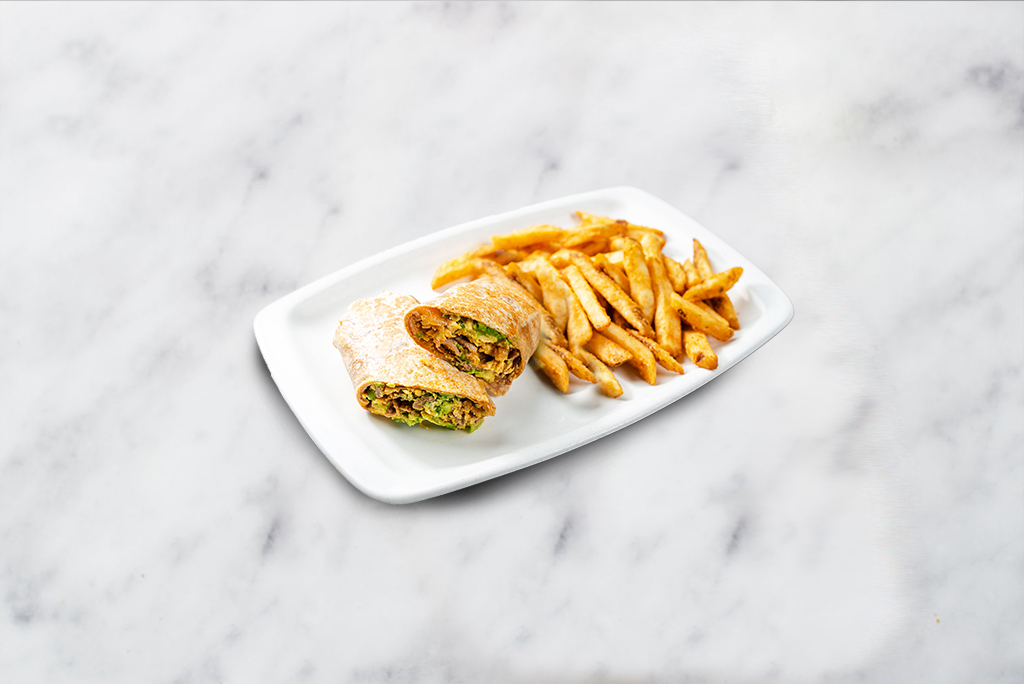 CLASSIC STEAK BURRITO
Shaved steak, scrambled eggs, avocado, Swiss cheese, green peppers, caramelized onions and BBQ chipotle sauce | 1020 Cals
NOW OPEN! Eggsmart in Kitchener
We are happy to announce the opening of our newest Eggsmart location in Kitchener.
123 Pioneer Drive